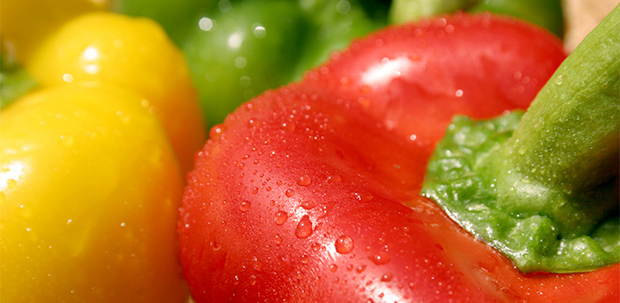 There are varying degrees of eating healthy. Just look up a few of the thousands of fitness and diet gurus available to us nowadays and you'll get a different story about what it takes to lose weight and/or eat nutritiously. So how does the average guy or gal make sense of it all?
I'm going to simply share with you what I do – what I've tried over the years and where I've noticed the most success. I like to call this the "middle of the road" method – not too difficult, not too extreme and easy for people who are busy and "on the go".
Over the coming weeks, I will share specific products and food sources that work well for me, (my "Favorite Things"), but my first couple "eat healthy" tips have to do with tweaking what you are already eating.
Eliminate the starches when you are eating protein. Food combining is all about how our body works to breakdown the food we eat, in the most efficient way, so that we feel great and our bodies are nourished at the cellular level. Healthy cells = healthy organs = healthy systems = body functioning at high efficiency and we feel great! So, instead of a steak and potato, have a steak with a veggie (like green beans), some mushrooms and a salad. Enjoy your potato at another meal, making it the center of attention and having a green veggie and salad to round it out! Eliminate the rice, when having a meal of salmon and instead have 2 green veggies and a salad. It's amazing how filling it is and you won't miss the starch. Remember that new ways of doing things take some repetition before they become habit.
Portion control – Rather than eliminating all your favorite things and going "cold turkey", try first cutting back the quantity that you eat at each meal. Chances are you are eating way more than you really need to feel satisfied. Listen to your body. No matter how good it tastes – there's another meal coming – it doesn't all have to be consumed today.
https://gilebeaudoin.com/wp-content/uploads/2013/08/Two-Things-You-Can-Do-Today-To-Eat-Healthy1.jpg
303
620
Gile Beaudoin
https://gilebeaudoin.com/wp-content/uploads/2018/05/gile-beaudoin-logo-1.png
Gile Beaudoin
2013-08-11 18:12:01
2013-08-28 22:09:13
Two Things You Can Do Today To Eat Healthy